Unlucky for some but we had a great Friday in the garden last week.
Following on from our discussion the previous week about the pricking out of hardy annuals, Bridge showed us how to take semi-ripe cuttings of eg. salvias, argyranthemum, verbena.  Semi-ripe cuttings are usually carried out during late summer – early autumn when the base of the cutting is hardening but the non-flowering tip is still soft.
It is best to take cuttings in the morning to avoid wilting and these should be kept in a plastic bag until you are ready to carry out the process.  Shoots which are more horizontal in habit with short gaps between the leaves make good material for semi-ripe cuttings.  Trim the cuttings to 10 -15cm in length, cutting just below a leaf joint (node).  Remove the bottom leaves and the soft tips as all the energy is needed for the growth of new roots.
Using a dibber, place the cuttings in a suitable container filled with half compost mixed with half perlite or vermiculite (to provide good drainage) and water well.
Place the cuttings in a greenhouse or cold frame.  Alternatively, cover with a plastic bag and put in a warm, bright postion out of direct sunlight.  The compost should be kept damp but not allowed to become waterlogged.  The cuttings should take around six weeks to root if provided with "bottom heat", ie. a heated propagator.
The cuttings should be ready to harden off during the following May and planted out next summer.
Our Plant ID on Friday concentrated on plants which are tolerant of coastal conditions:
Tamarisk sp.
This is a deciduous tree with light feaathery leaves and racemes of tiny pink or white flowers in late spring.
Pittosporum
This slow-growing evergreen shrub is great for hedging and clipping.  It is often used for flower-arranging with its mainly deep purple (sometimes yellow) blooms during the winter.
Phormium 'Alison Blackman'
This medium shrub (growing to 1.2m) has stunning leaf markings and will tolerate partial shade in moist well-drained soil.
Griselenia Littoralis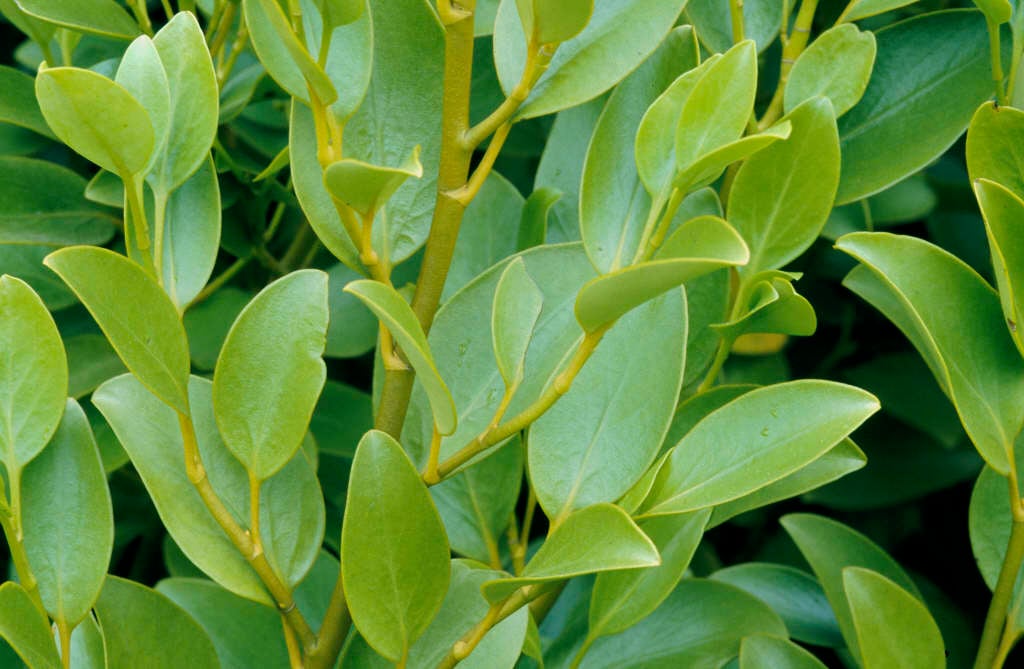 This fast-growing evergreen shrub is fantastic for hedging with bright green ovate leaves.  It has yellow-green very small flowers in spring, followed in the autumn by purple fruits on female plants where both sexes are grown together.
Elaeagnus x ebbingei
This dense evergreen shrub has broad, leathery, dark green leaves which are silvery underneath and produces fragrant white flowers in autumn.
Jobs this week:
Taking semi-ripe and hard-wood cuttings.
Tending to raspberries in pots.
Sowing sweet peas in root trainers.
Potting on hard wood cuttings into long pots.
Clearing the strawberry bed.
Continuing to prune Rosa Cecile Brunner – I think we're there now!
Continuing to clear Lil's bed in readiness for bulb-planting in earnest when we return from our half term break.
Clearing away nepeta and geraniums from underneath the arches in readiness for bulb-planting.
Collecting lavender sprigs to prepare cuttings.
Making a London Pride hedge under the espaliered apples.
Making a hanging basket with ferns.
We'll be back in a few weeks when we return from our half term break.