Friday Group divided into small teams this week and most spent time transforming gardens away from Garden House.  One group, however, remained at home base and instead of our usual plant ident., we took a walk around the garden to enjoy what was in bloom.
Pelargonium "Attar of Roses"– the leaves give a distinctive rose scent when rubbed gently between the fingers.
Pale yellow irises keeping cool in the pond.
Proving its worth in the May sunshine is the mauve beauty Geranium pyrenaicum.  Tall branching stems of self-sown Valeriana officinalis hold their clusters of white flowers above attractive, finely divided foliage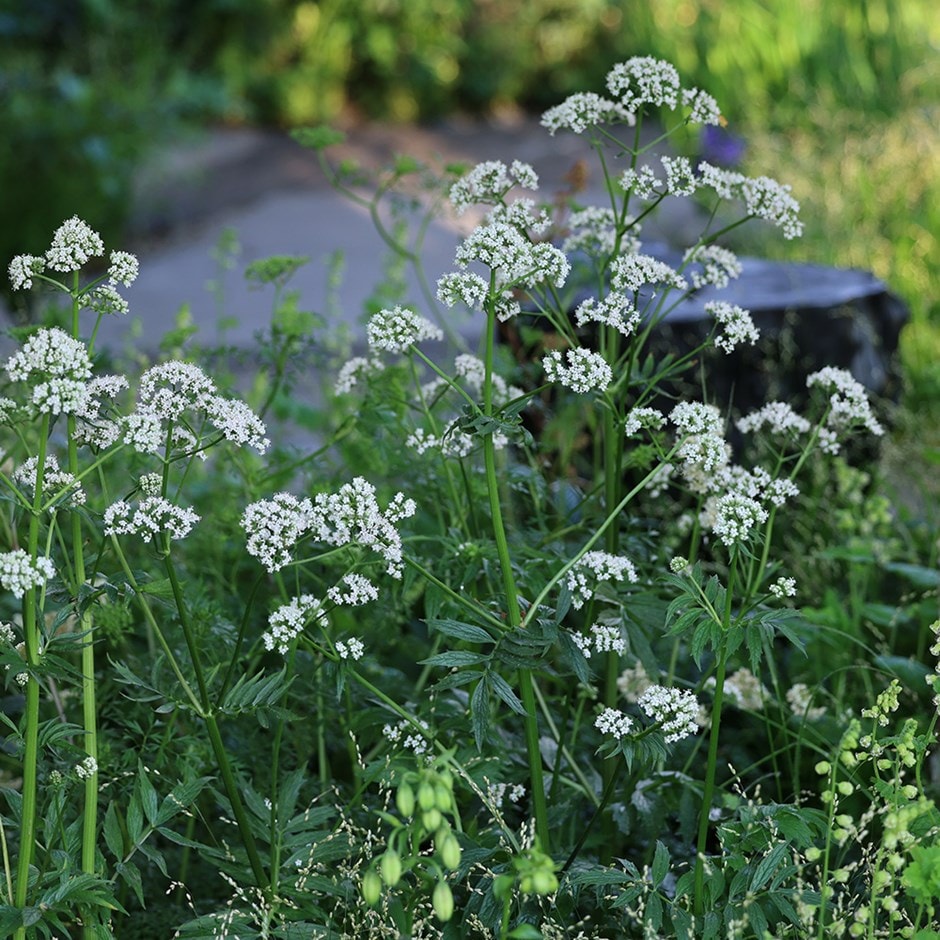 ….whilst the rock rose Helianthemum "Wisley Pink" looks terrific in the rockery, demonstrating why it thoroughly deserves its R.H.S. Award of Garden Merit status.
Alliums stand to attention outside the greenhouse
Also out is the invaluable long-flowering shrub rose Rosa x odorata "Bengal Crimson" with its relaxed, deep crimson single flowers and dark green leaves. It thrives in fertile soil in sun or light shade.
Jobs this week:
Pot on courgettes, gourds and pumpkins
Take out tulips and replant with agrostemmas, antirrhinums and annual pennisetums.  Stake taller plants as necessary using a figure of 8 tie so as not to damage the plant stems
Plant out black peony poppies, white cosmos and pink nicotianas.  The poppies need to be planted deeply and spaced about 1 foot apart
Plant purple fennel, Ammi majus and escholtzia
Meanwhile, in gardens not too far away…..
Happy days.